March 31, 2023 Friday Note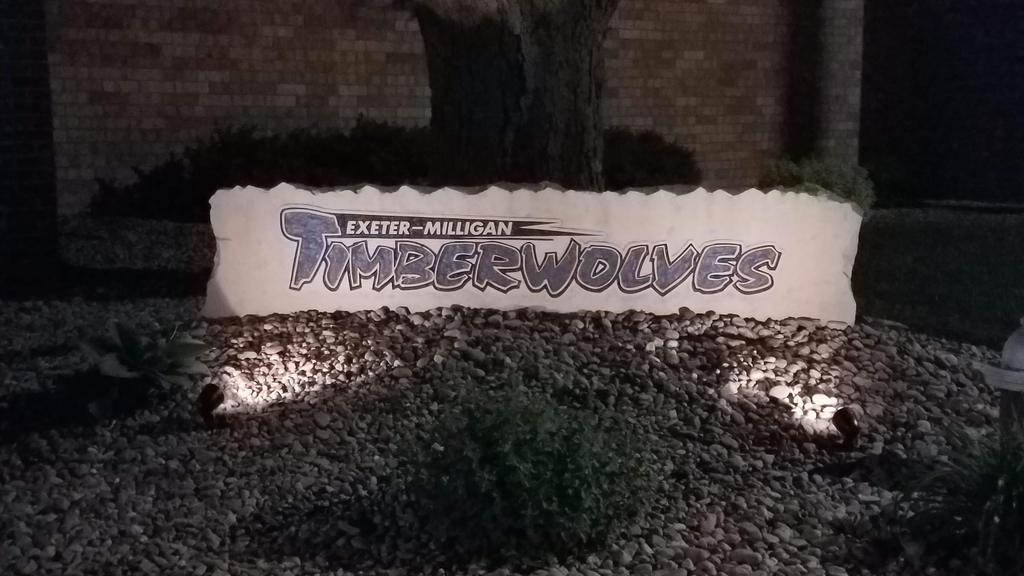 March 24, 2023 Friday Note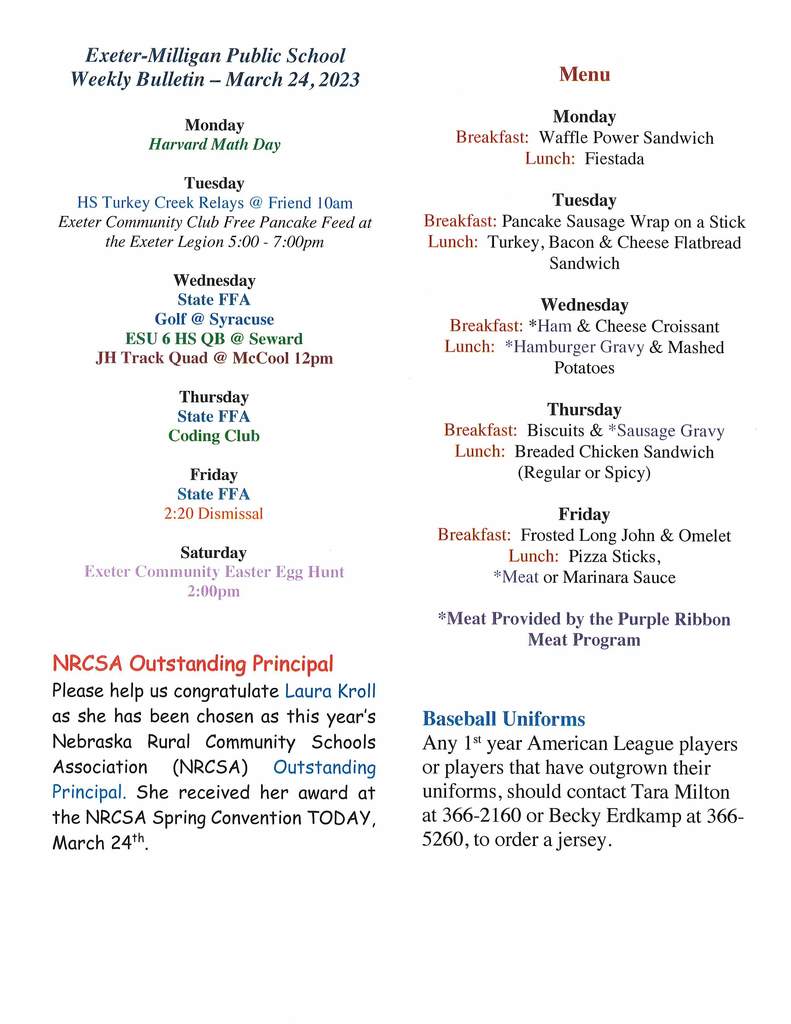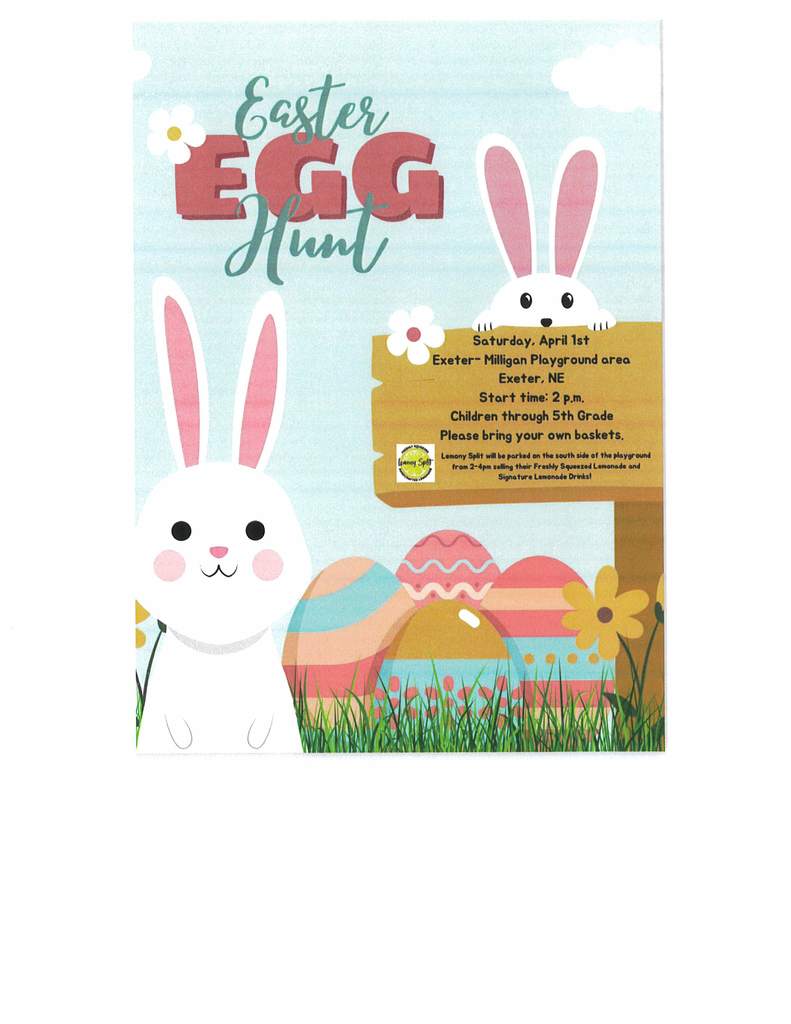 Congrats to these #emwolves on their accomplishments at the Fillmore County Spelling Bee: Gracelyn Becker - 2nd place in 5th/6th grade division Axel Erdkamp - 3rd place in 5th/6th grade division Brooklyn Oldehoeft - 4th place in 7th/8th grade division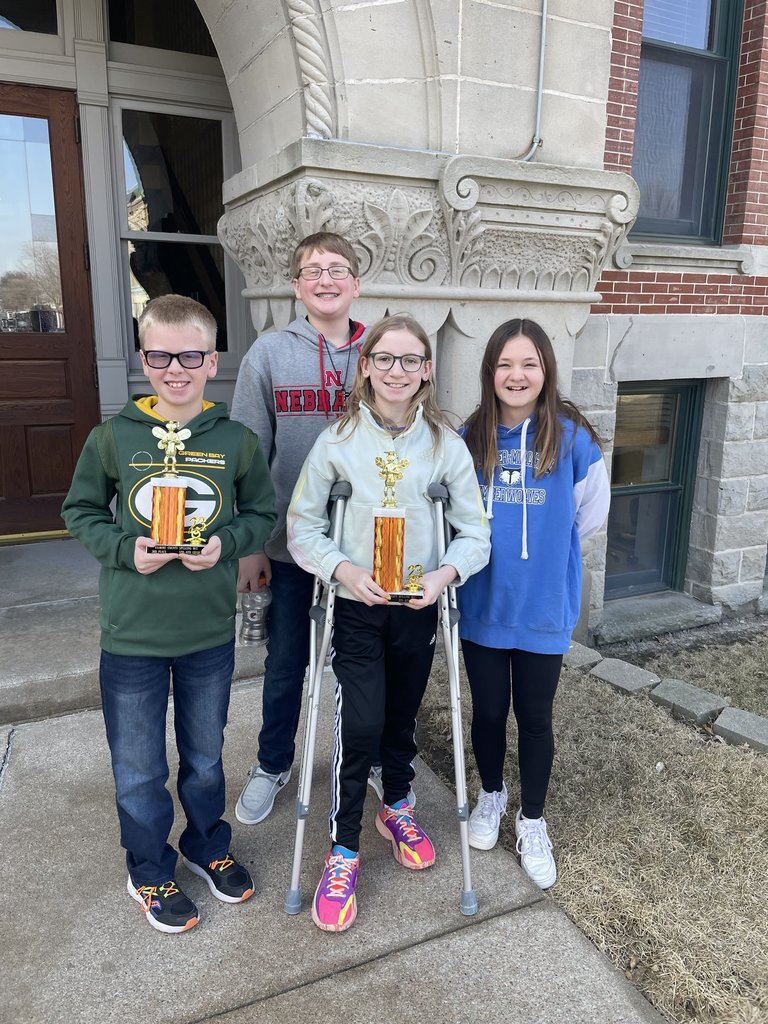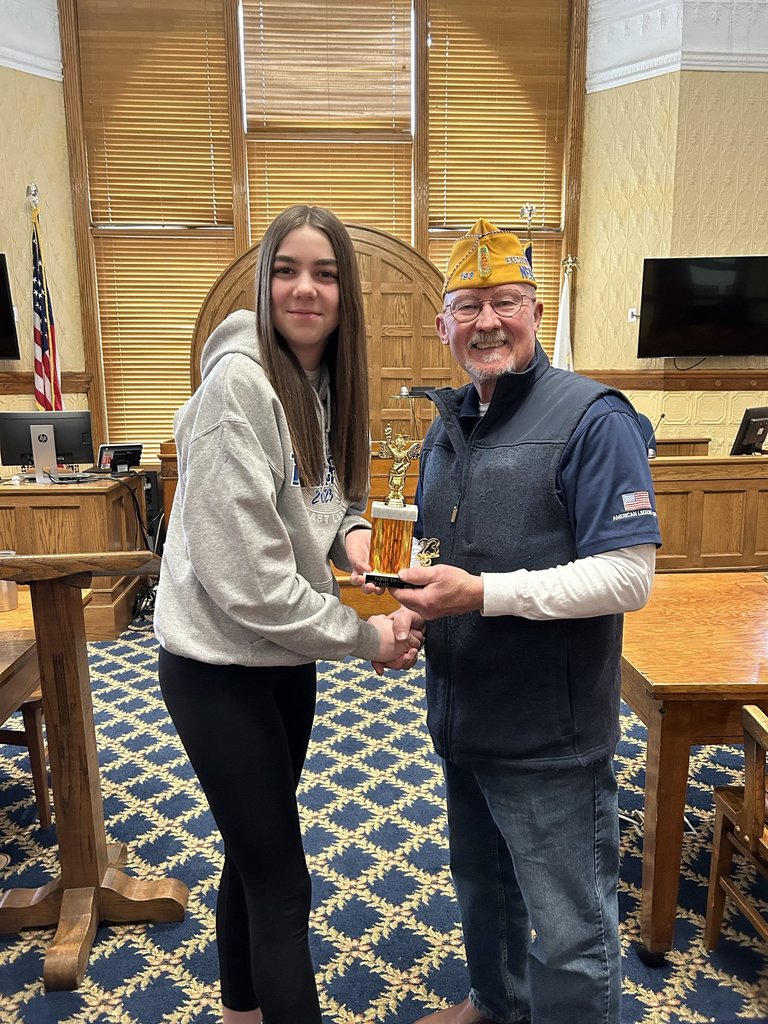 Congrats to these #emwolves for earning Winter 2022-2023 Nebraska Chiropractic Physicians Association (NCPA) Academic All-State Awards via the NSAA.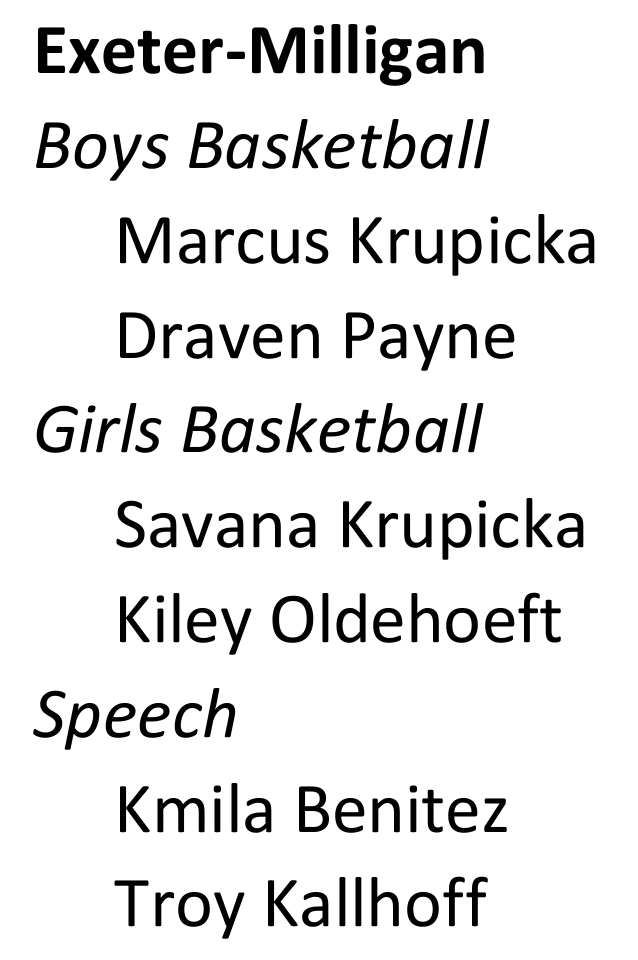 Famy Art Night + Bookfair = Awesome Fun for the #emwolves!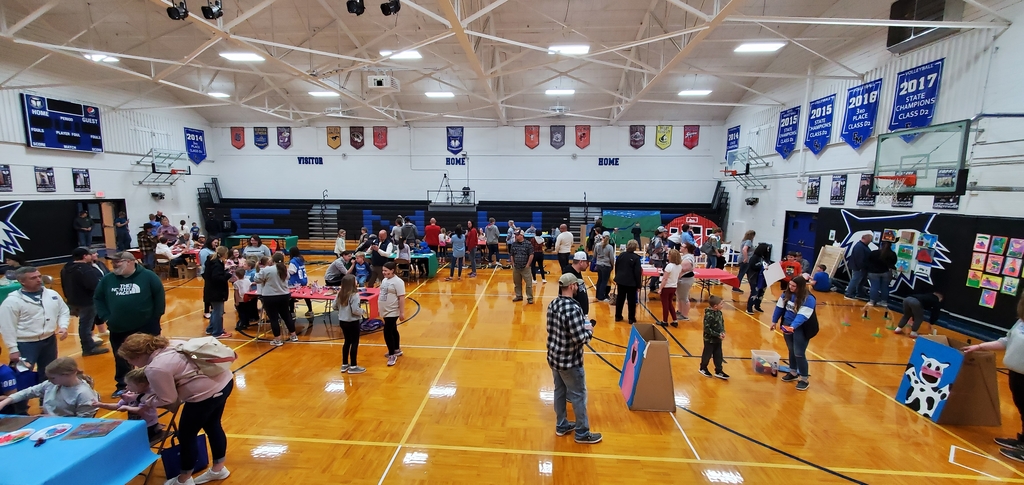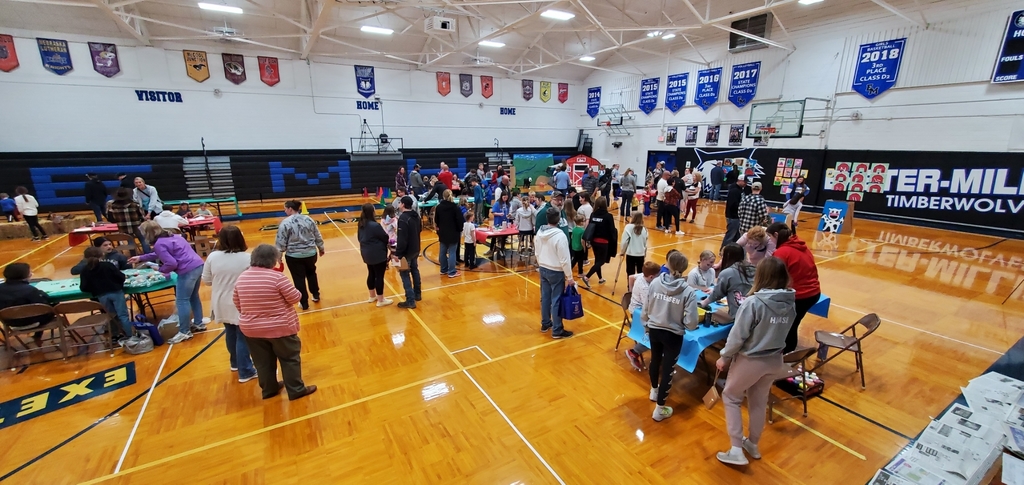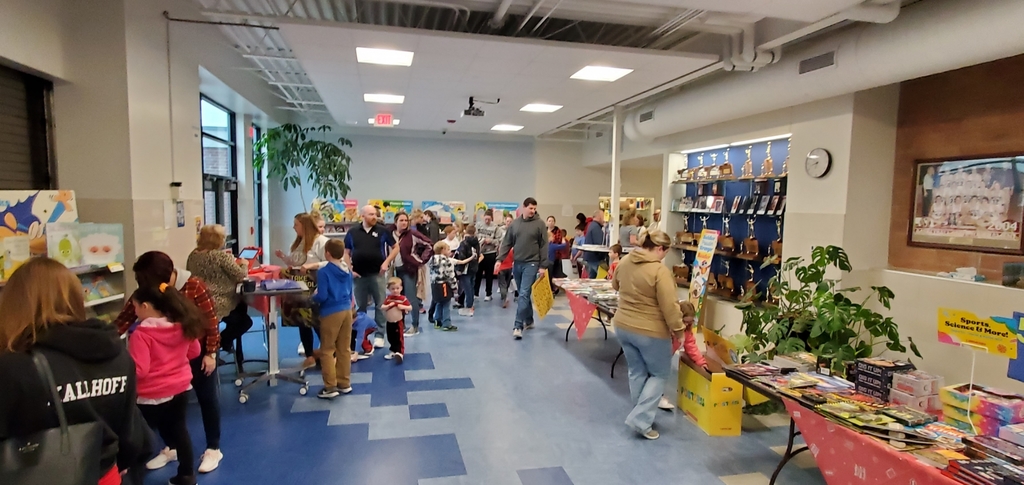 The #emwolves Family Art Night starts at 6:30. Looks like a barn-yard full of fun.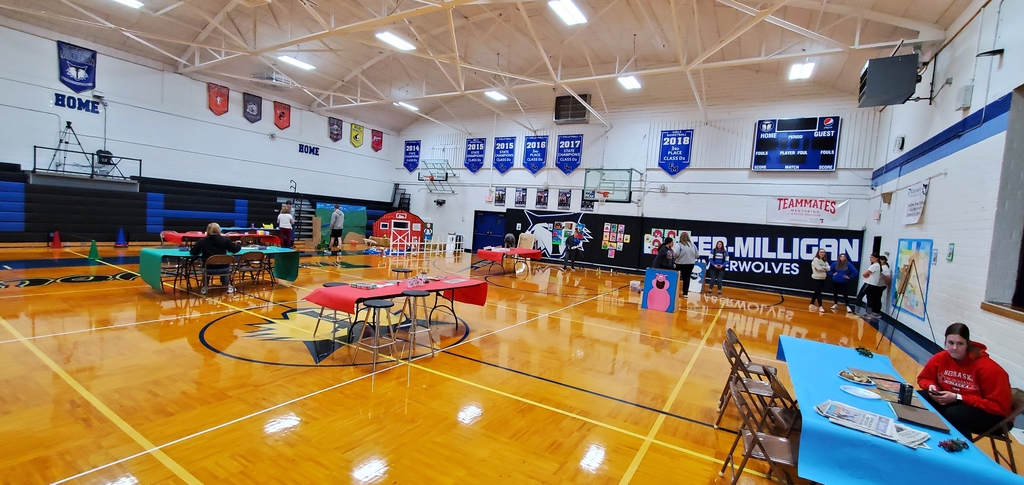 March 17, 2023 Friday Note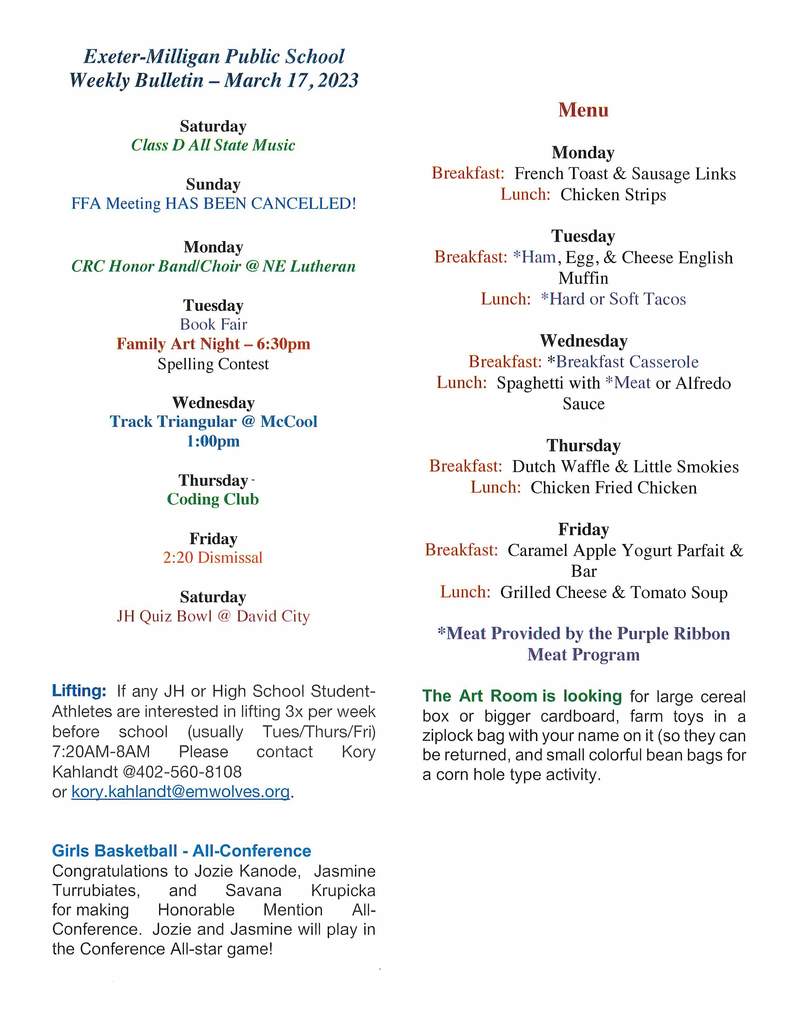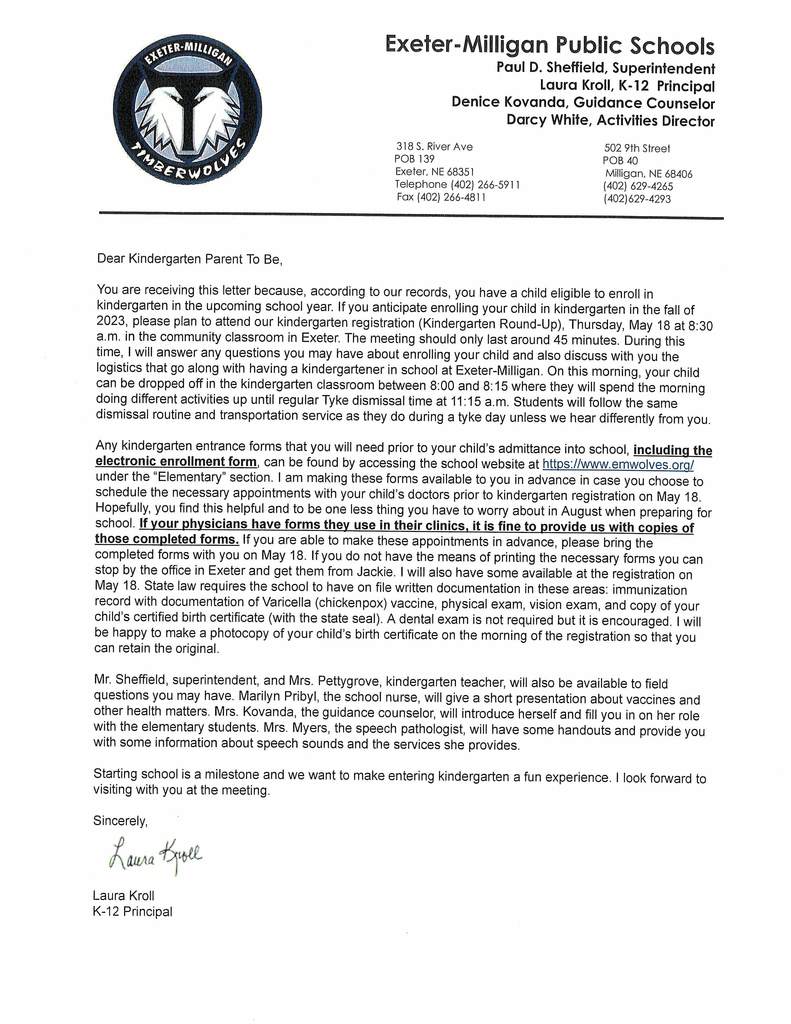 Congrats to these #emwolves on their accomplishments at ACTION's Day in Hastings: Troy Kallhoff - 1st in World Geography, American Geography, and American Cities Brett Kallhoff - 4th in World Geography Aidan Vavra - 5th in American Geography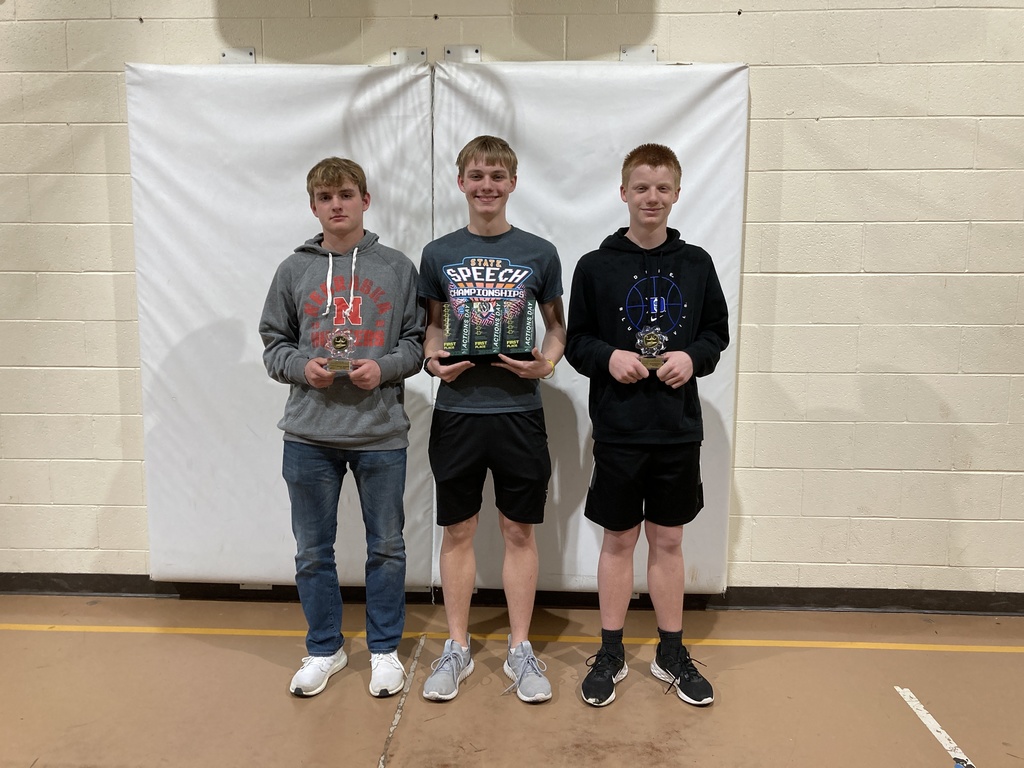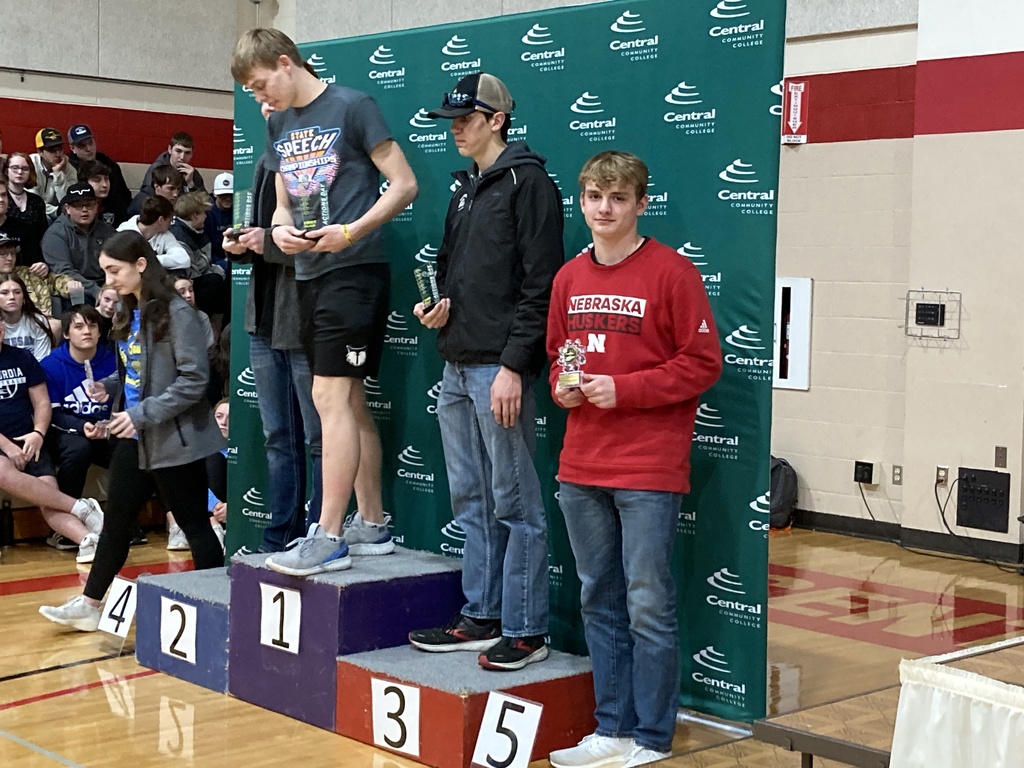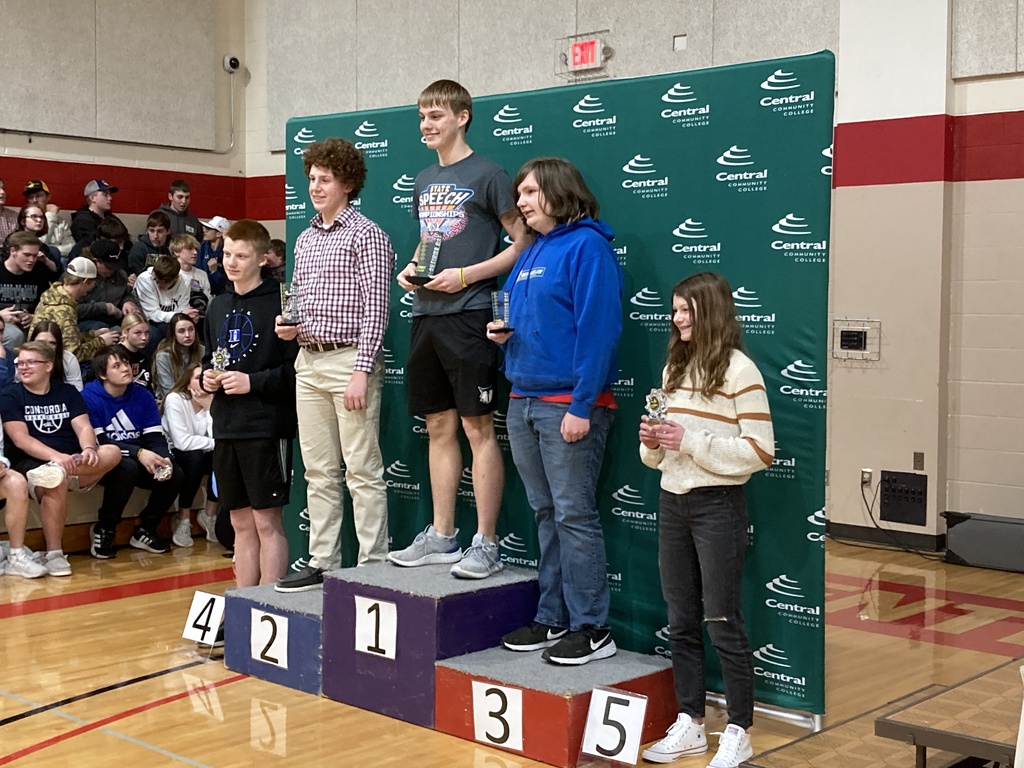 The #emwolves K-6 Spring Concert is Tuesday, March 14 at 7 PM in the Exeter site gym. One can also watch online at striv.tv/channel/exeter-milligan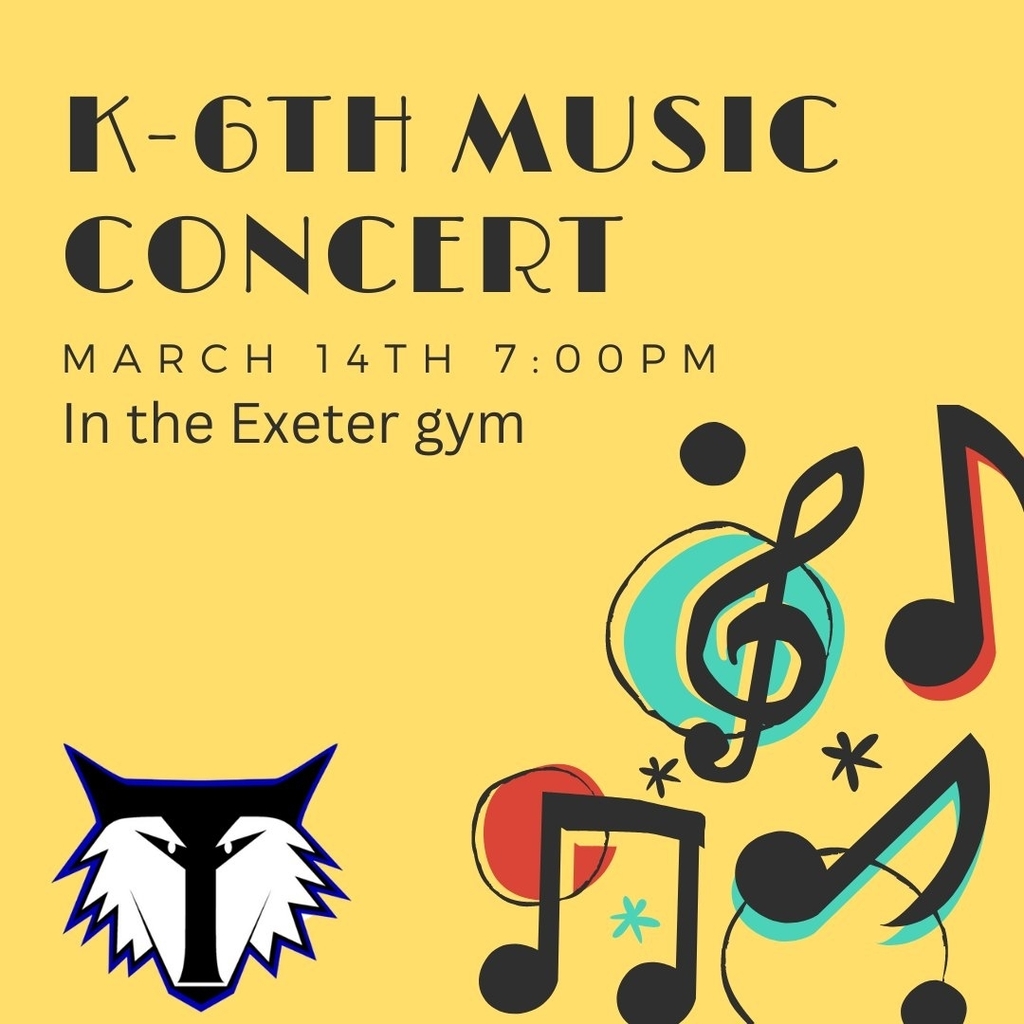 March 3, 2023 Friday Note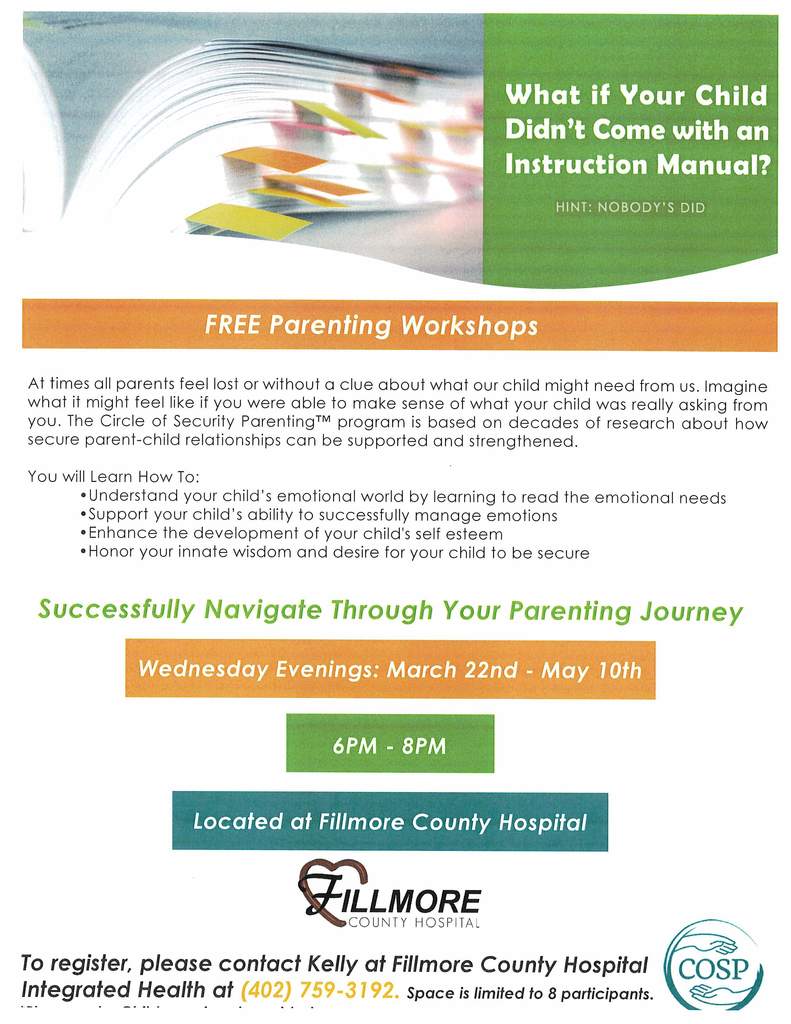 #emwolves gold medal winners and state qualifiers: Morgan serious and Troy extemporaneous! Troy also 3rd and heading to state in informative! Just missing out Kmila 4th poi, OID - Morgan, Kylie, Selah, Tucker 5th, Kierra and Lily duet and Joleen serious 6th. Team 3rd overall.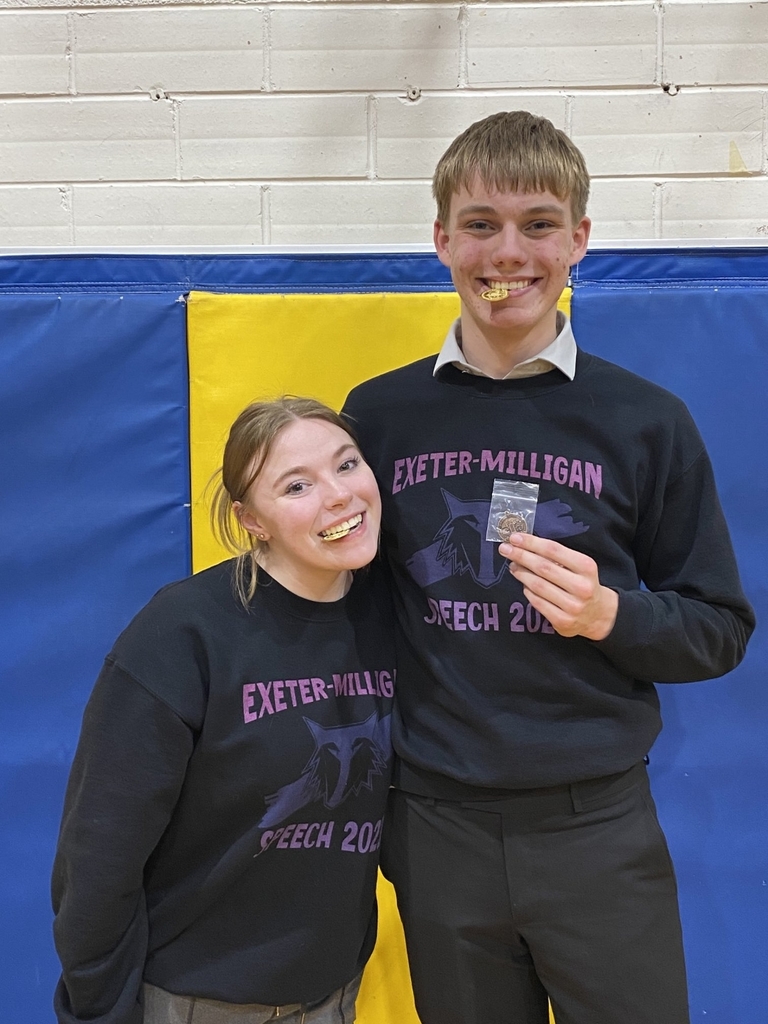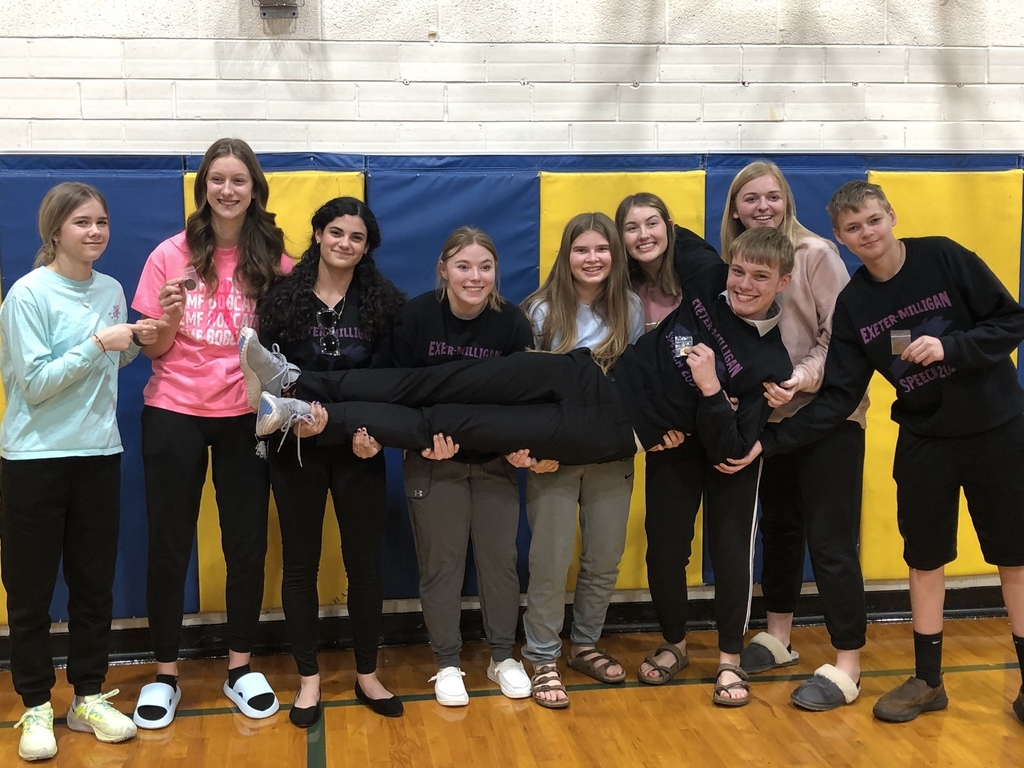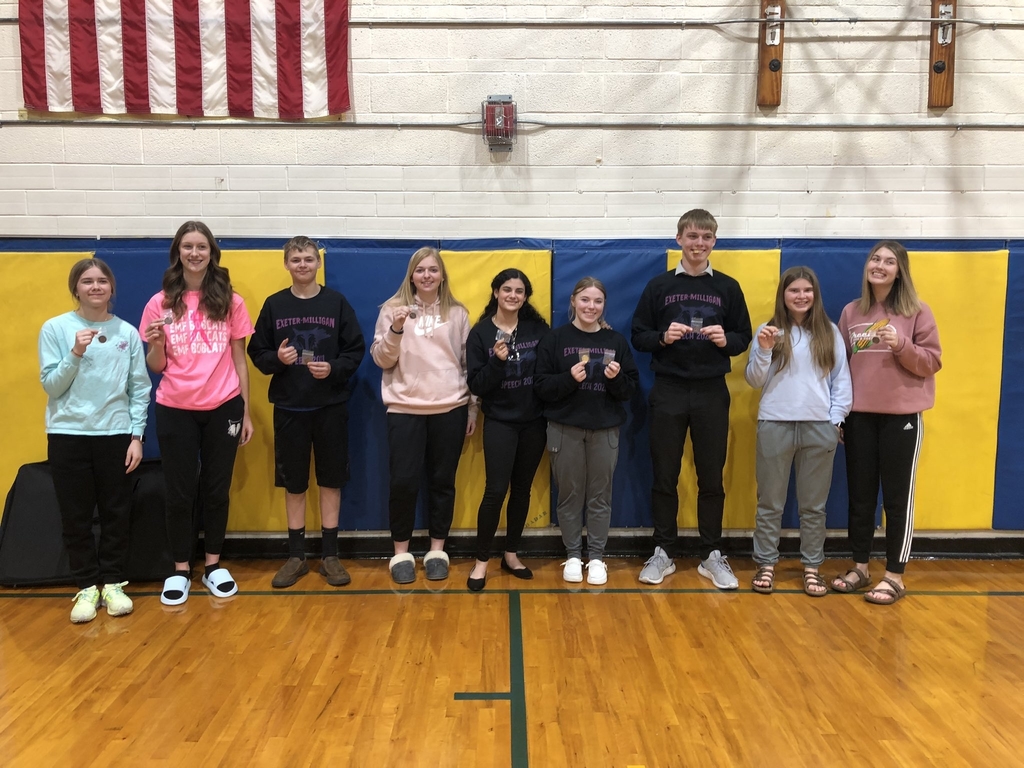 The new welding updates are finally finished. What a great opportunity for the #emwolves ag program and students. All based on the vision of ag teacher Miranda Hornung @mirmarie18.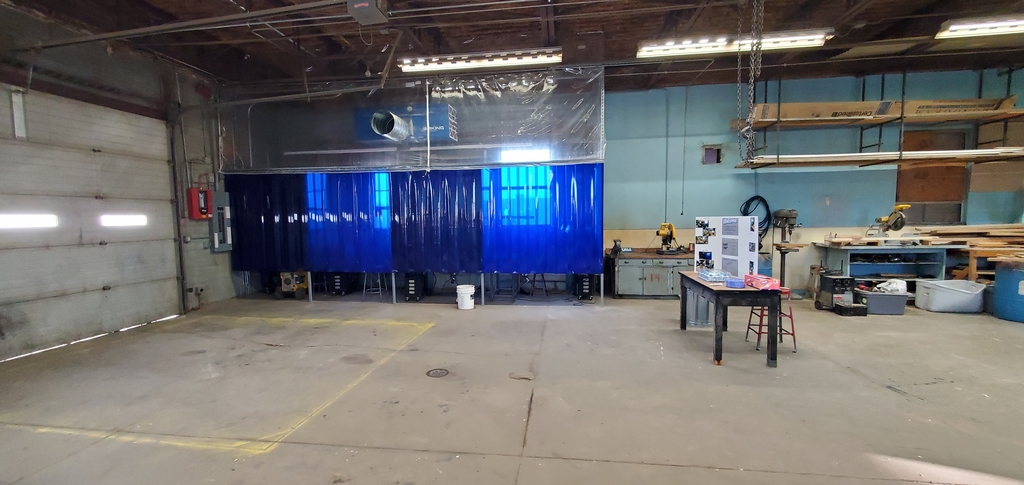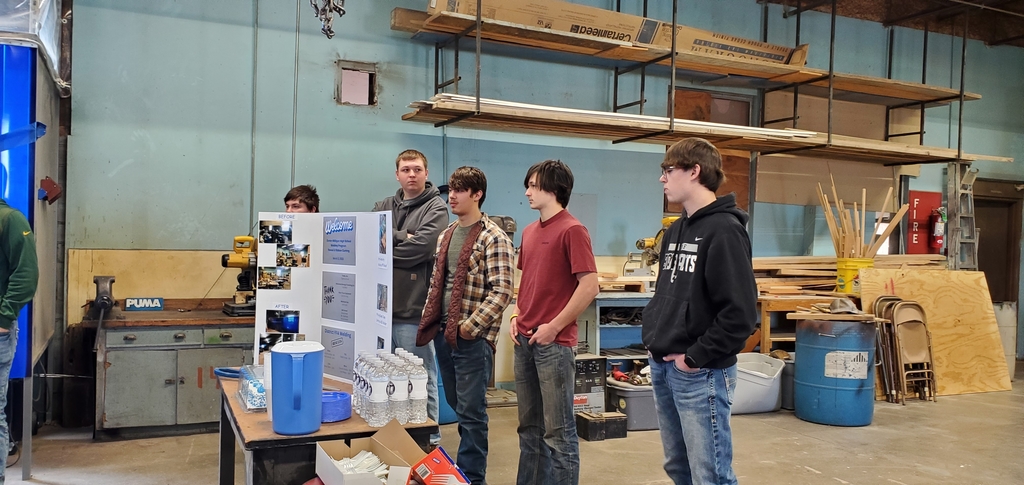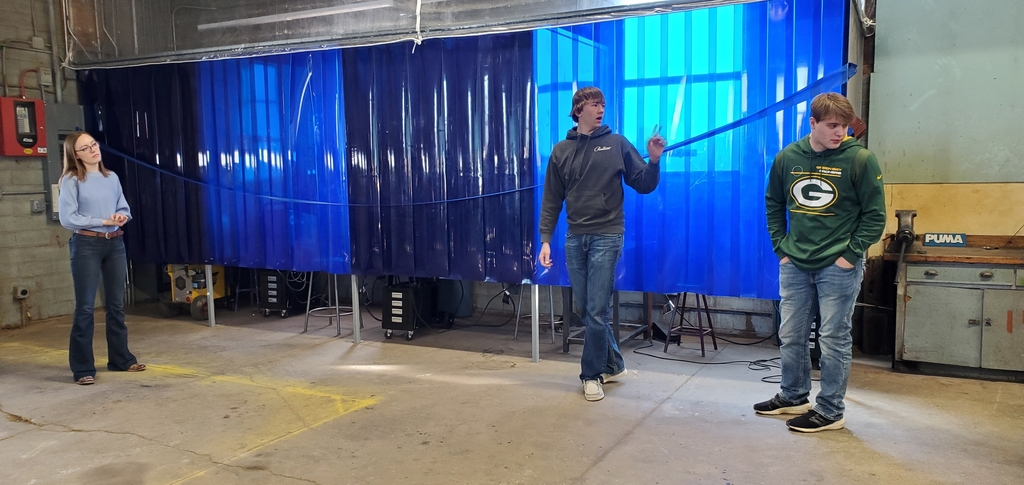 Thanks to Alan, Jennifer, and Ashley from Generations Bank in Exeter for sharing with our K-5th grade about the soon-to-be open Next Generation Branch of Generations Bank at Exeter-Milligan! #emwolves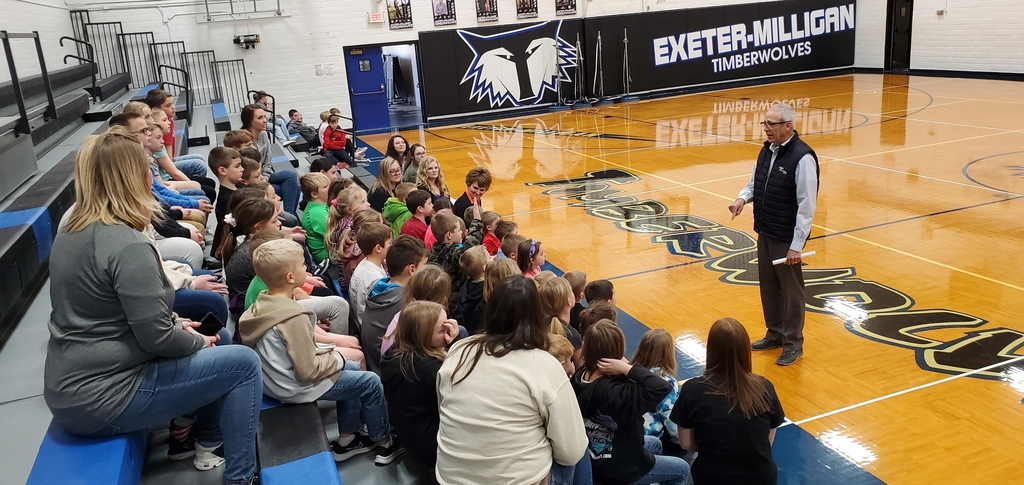 March 3, 2023 Friday Note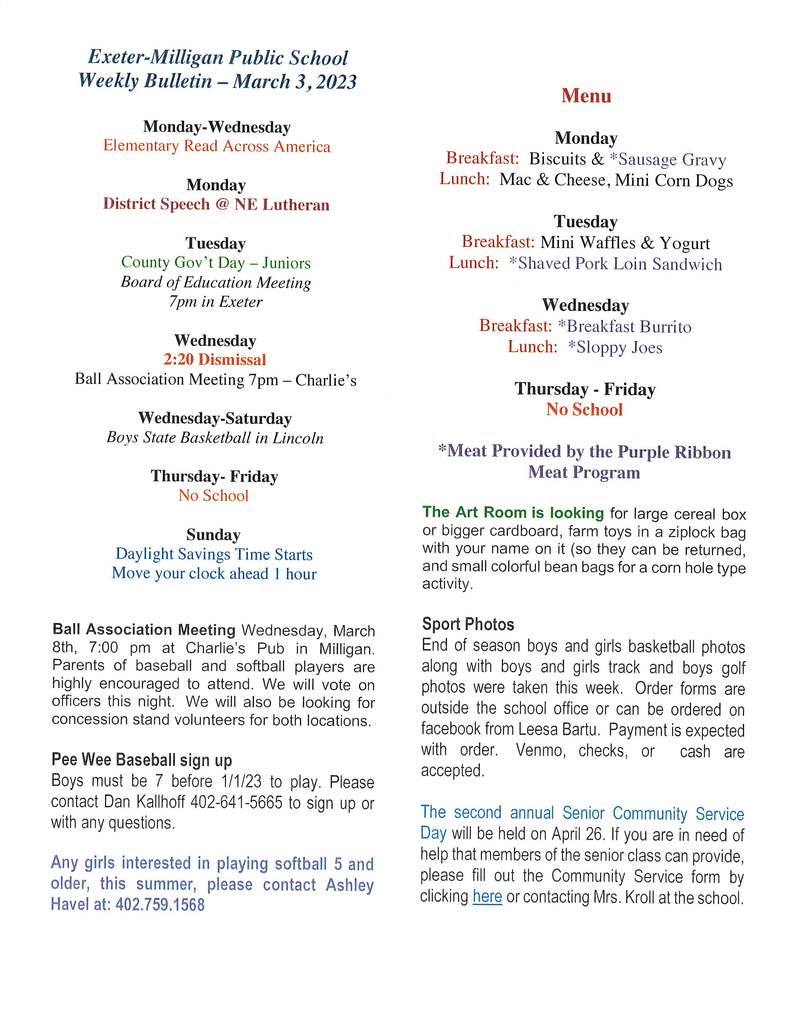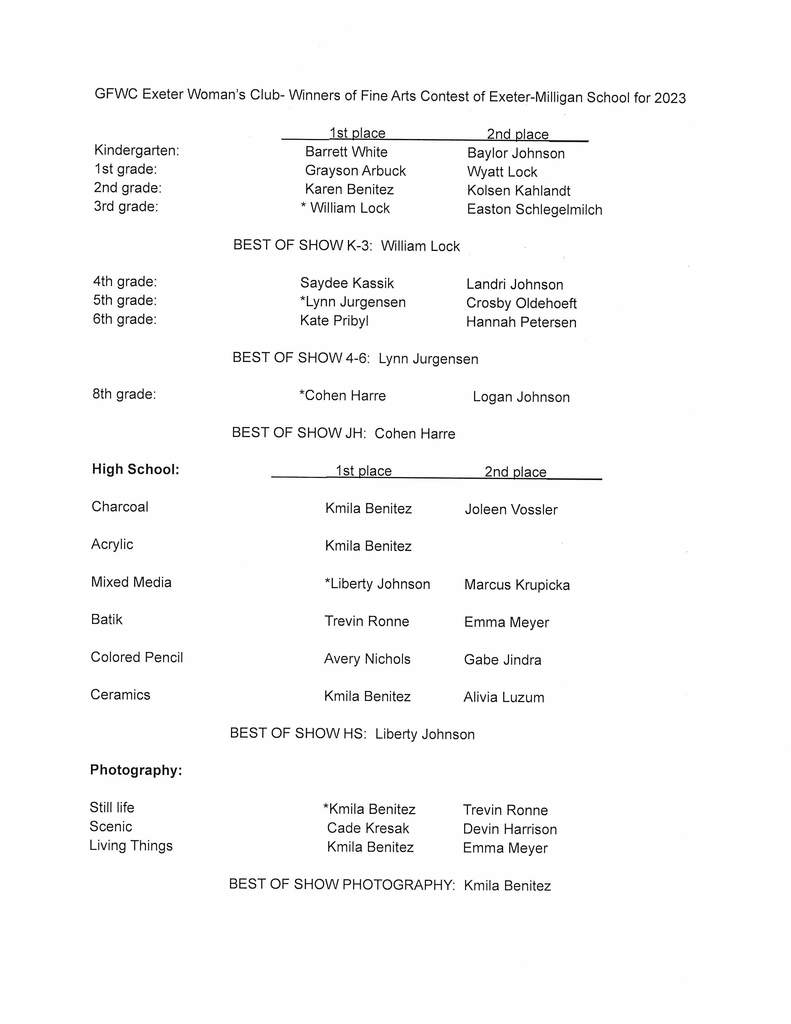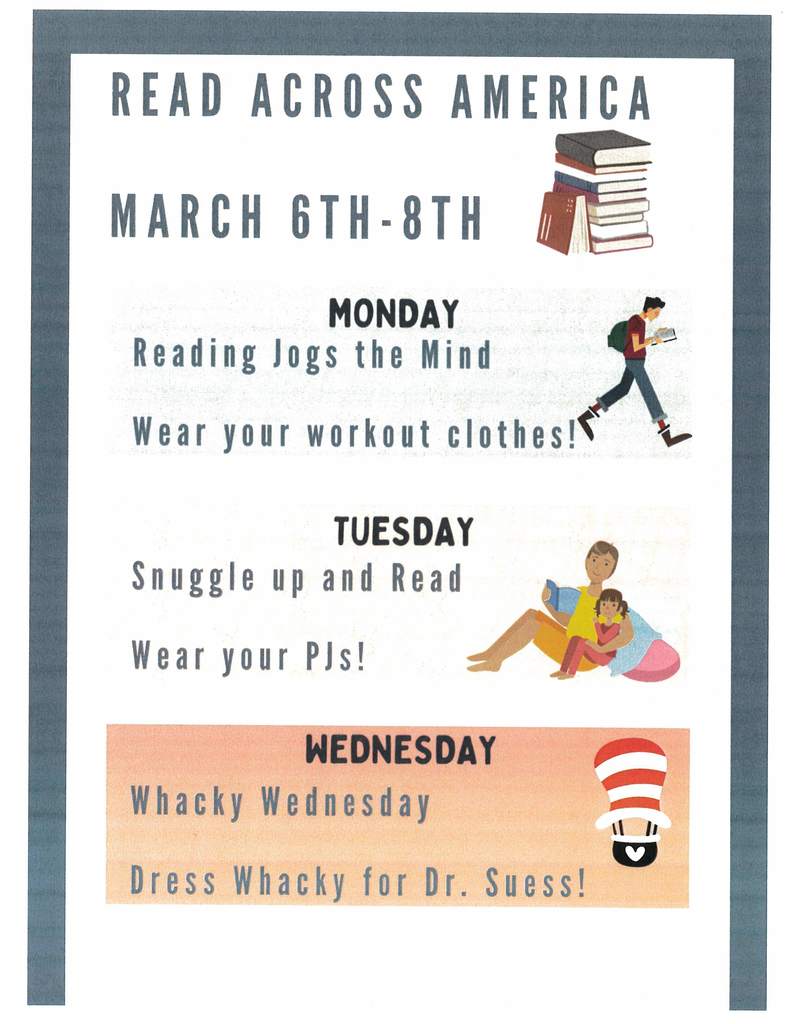 Congrats to the EMF FFA at District CDE's. Some of the #emwolves involved include: Ag Sales - Mikey Bartu and Carter Milton Ag Mechanics - Marcus Krupicka, Jayden Capek, Carver Kanode, Josh Meyer, Trenton Vossler Livestock Management - Cade Kresak and Daysan Staskal
Jasmine signs with Peru State College to continue her academic and basketball career! Super proud of her!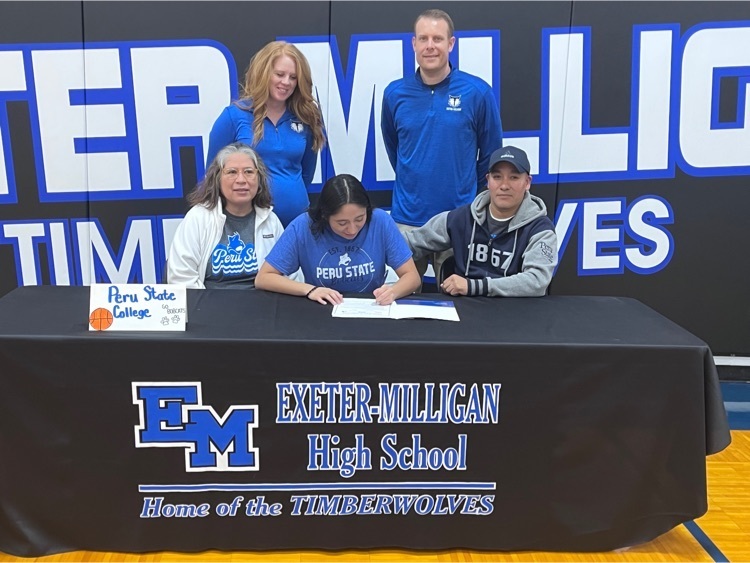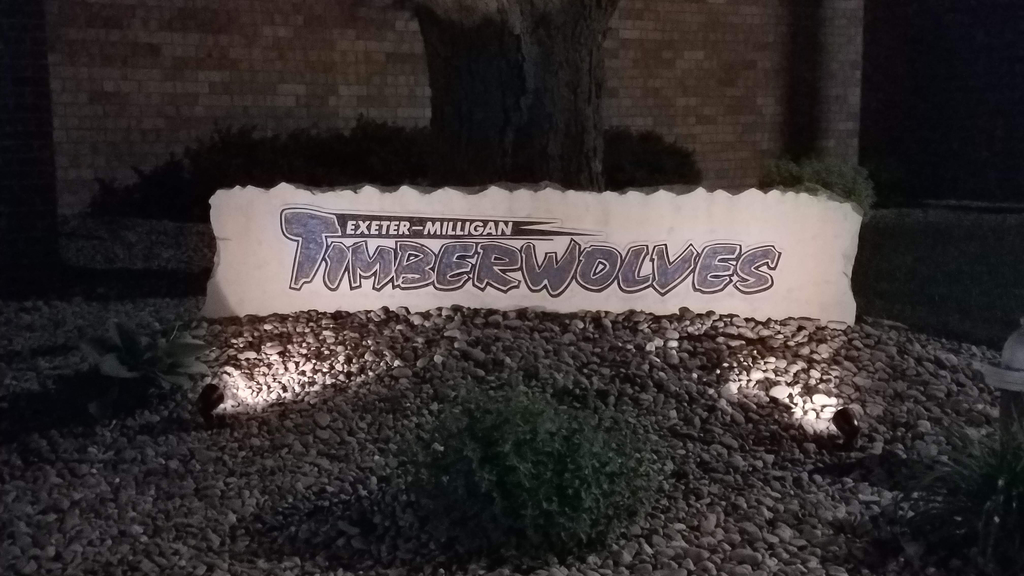 February 24, 2023 Friday Note